DJ Wild Slot Review (Elk Studios)
Ditch that deck spinning and spin some reels instead. While the beats pump on in the background, you will (hopefully) be netting yourself win after win in the DJ Wild slot machine from Elk Studios.
How to Play DJ Wild Slot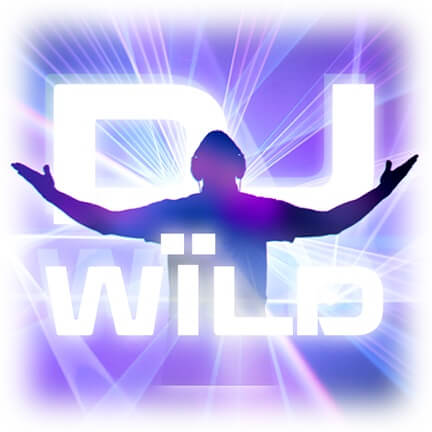 This slot machine was released in December 2015. It offers 5 reels and 10 pay lines. It is a medium volatility slot machine with a 3.7% house edge. This means that you can expect fairly consistent wins, but you should not expect them to be all that high. The minimum bet is 25p and the maximum bet is £100. The most that you can win on this game is £170,000. Not too shabby, right? Of course, you will need to be betting at the maximum to win that.
One of the biggest irks that we have with Elk slot machines is that they all look graphically similar. We understand that the graphics of the game are not the main reason as to why people play them. It is more about the features, something which Elk really goes to great lengths to ensure are unique in each of its slots.
However, it really would be lovely if they changed up the art style a little bit from time to time. Don't get us wrong, the slot machine does look nice. It sounds good too. We just wish that so much more was done with the game.
We see it as a lost opportunity. That being said, we know that Elk does have a lower amount of cash at its disposal to develop slot machines, so we can forgive them.
The game is simple to play. All of the features are self-explanatory and will occur during game play. You do not have to do anything bar spin those reels. This makes the slot perfect for those who are new to the world of slot machines. That being said, there is enough here to keep even the most avid slot machine player thrilled, which is fabulous!
Bonus Rounds & In Game Features
As mentioned previously, the features that pop up in this game are going to be self-explanatory. If you have played a slot machine before, then you will probably have encountered something like them prior. If you have never played a slot machine before, then this serves as the perfect introduction.
DJ Wild 'Wilds': The feature that will be popping up the most will be your expanding wild respins. This wild, as with other slots, can act as a replacement for any other symbol in the game. It can occur on any reel bar the middle one, but more on that soon. The wild will expand to fill the whole reel, and then you get a respin with it. How the wild expands will be dependent on its colour:
Orange, Gray and Pink will cover the whole reel vertically.
Green and blue will cover the reel horizontally. However, it will only be able to cover two at a time as it will be unable to extend beyond the middle reel.
The middle reel plays host to the DJ Wild Jackpot symbol. If you get this on the middle reel, you will be given 300x your initial stake back.
Win Both Ways Feature: The final thing to highlight is that this slot machine pays both ways. This is something that we really feel makes up for the fact that this is a slot machine which only has 10 pay lines, something that is virtually unheard of in this day and age!
DJ Wild Mobile Slot Machine
When it comes to mobile slot machines, Elk Studios are up there with some of the best. It is surprising what this company is able to do on such a small budget. On even the smallest of screens, this game looks remarkable. This is certainly one of our favourite games of this year, and we are sure that it will be one of yours too.
Summary – What Do We Think?
We think that overall, the DJ Wild slot is good. Very good. Sure, it is not brimming with features. However, we feel slot machines do not need to be packed to the brim with them to have fun. You just need to have consistent wins, and that is what this game offers.
If you are looking to play DJ Wild, then you will need to head to an online casino which offers Elk Studios games.
We know that these can be a touch tricky to find. Thankfully, we have put together a list of some of the best online casinos below. Why not check it out? We are sure that you will find more than one to tickle your fancy!
Where To Play DJ Wild Slot