Starburst Slot Review
Beautiful Beams and Intergalatic Gems - Starburst is a Golden Oldie but a firm favourite among all online casino players!
Starburst Slot is an iconic casino slot by Netent that has seen a few birthdays by now, but is still a really popular online casino slot. The reason we say its iconic is because it was one of the earlier NetEnt slots to be released, and has gained a major following since then. Also, a lot of online casinos offer starburst free spins. Widely known and widely played, Starburst Slot is an all-round slot perfect for all types of casino player.
How to Play Starburst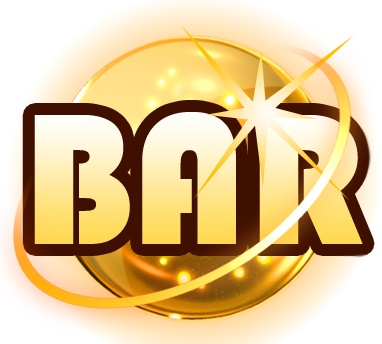 Starburst Slot is designed with 10 win lines, 3 rows, and 5 separate reels and has a mesmerising, futuristic feel to it. Starburst has lovely vibrant colours and hazes, and the icon on the reels feature beams and gems.

It's important to get a feel of the slot and set it to your preferred betting levels before you play. The win lines on Starburst run from left to right and also from right to left so it boasts a fantastic win both ways feature, so you could argue that this slot actually has 20 pay lines and ample chances to win big.

You can choose to bet from 1 to 10 coins per win line. The coin value is also adjustable, and you can choose from the following coin values 1, 2, 5, 10, 20, 50, and 1

The Minimum bet at 10 win lines (bet level 1 + coin value 1 cent) works out to be 0.10 euros, whereas the Maximum bet at 10 win lines (bet level 10 + coin value 1 euro) is a whopper for all of you high rollers out there at 100 euros. This very futuristic looking video slot offers the chance to win up to 50000 coins so we think that it has something on offer for everyone.
Bonus Rounds and Extras
Starburst Slot really features only one bonus feature and that comes in the shape and form of the Starburst Wilds. The cool thing about these wilds is that they can appear and then expand over the entire reel. The Wilds appear on reels 2, 3, and 4, and regardless of their position they appear on, they will cover the entire reel.
Get this feature and these reels will spin again for more winning chances. Also, when you get a new Wild symbol during this re-spin, this will also expand and cover the entire reel to even more win chances again, so it can get exciting, with some many win opportunities. Note: This can be repeated 3 times and then the normal game resumes.
Starburst Mobile Slot
Starburst does offer a Starburst Touch counterpart is which is nicely compatible with most mobile devices. We've checked it on our iPad which is our favourite device to play mobile slots and it works a treat. As with most Netent Touch Slots, the graphics are superb and the sounds are amazing. In fact this soundtrack to starburst is really fitting with all the bursting gems and futuristic looking wilds expanding. Netent has again done an excellent job in adapting the main starburst slot into mobile format and like all the other Netent touch slots which sometimes is a real selling point, Netent's controls are one of the easiest to play slots with. We Like!
Summary
Don't get too disappointed that Starburst lacks a few extra features compared to some of NetEnt's slots released today, but we think that's the beauty of it as well. Starburst does only have one bonus round in the shape of Starburst Wilds, but it you forgive that and concentrate on the fact it's great looking, and has a win both ways feature and is considered to be a mid-variance slot (so it does pay out often enough) it should be enough to keep you entertained for a while.
Where To Play Starburst Slot